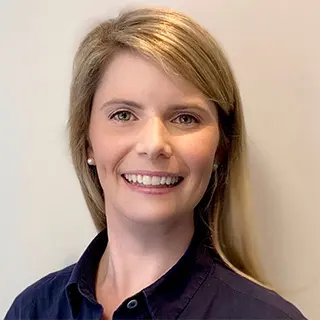 Phoebe Prott
Senior Physiotherapist + Clinic Owner
Growing up at the back of her dad's medical practice, Phoebe's innate desire to pursue a career in healthcare was ignited. However, her genuine passion for physiotherapy stems from a personal history deeply intertwined with high-level ballet and the subsequent challenges she faced due to multiple knee injuries.

Phoebe's journey started in her home state of WA, where she earned her Bachelor of Physiotherapy in 2012. Phoebe's path led her to Sydney in 2015, where she continued to flourish within the private practice landscape. Seeking new adventures, she relocated to the United Kingdom in 2018. During her time there, she predominantly focused on Musculoskeletal outpatient departments within the NHS, further honing her expertise.

Phoebe's primary area of work has been in private practice musculoskeletal and sports physiotherapy. Following her return to Sydney, she worked at Physio Inq Alexandria before taking the leap into business ownership, opening her own clinic, Physio Inq Marrickville, in 2021.  Since then, Phoebe has grown an administrative and therapy team, that works hard to service the clients in the local area. 

Over the years, Phoebe has consistently contributed to the field by actively engaging in clinical tutoring and supervising physiotherapy students in Perth and Sydney. This involvement continues as she collaborates with Macquarie and Bond Universities, providing valuable clinical supervision to aspiring physiotherapists who gain hands-on experience within her clinic.

With a commitment to individualised care, Phoebe strives to help each person achieve their goals through a holistic approach encompassing hands-on therapies and exercise-based treatments. Her profound affinity for Pilates shines through as she integrates mat and equipment-based techniques into her clients' personalised rehabilitation programs.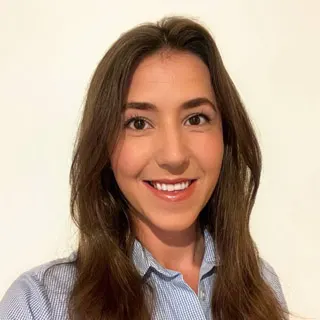 Hannah Crumpton
Senior Physiotherapist + Women's Health Physiotherapist
Hannah graduated from York St John University in the United Kingdom with a First-Class Honours Bachelor of Physiotherapy degree. She worked in the National Health Service in various clinical areas before further developing her Musculoskeletal and Women's Health Physiotherapy skills.

Hannah is passionate about rehabilitating Musculoskeletal conditions, from chronic issues to acute sporting injuries. Using a variety of hands-on treatments, exercise therapy and clinical Pilates, she will work with you to help you achieve your goals.

She believes patient education is key, helping you better understand your body and the rehabilitative process. She takes a holistic view, addressing the root cause of your condition while focusing on injury prevention to help you return to what you love doing most.

In her Women's Health work, Hannah is dedicated to empowering women in all stages of life to take control of pelvic health conditions. She has completed postgraduate training in pelvic floor assessment and treatment. She is experienced in treating a range of pelvic floor problems, such as continence, pelvic organ prolapse, pregnancy-related pain, sexual pain, and stomach muscle separation.

In her spare time, you'll find Hannah traveling, hiking, baking, and making the most of the beautiful Australian climate!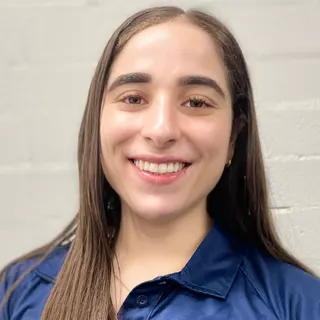 Roukaya (Ricki) Mehanna
Physiotherapist
Roukaya graduated from the University of Sydney with a bachelor's degree in Exercise and Sport Science and then went on to complete a Masters of Physiotherapy at the University of Technology Sydney.

Roukaya's interest in physiotherapy is strongly influenced by her passion for helping people. She loves the multiple tools physiotherapy can offer to help people achieve their goals and live happier, healthier lives. She has a keen interest in sports injury rehabilitation with extensive experience in knee and shoulder injuries.

Outside of work Roukaya enjoys weightlifting, catching up with friends and food travel.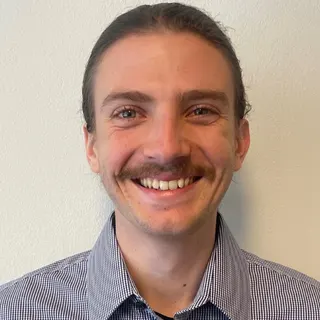 Nick Constantine
Client Relationship Manager
Nick is a student from Sydney, Australia with a passion for music, travel and sports. He has recently lived overseas in England and Germany while working towards a bachelor of audio engineering. When he isn't producing music he is most likely fully immersed in his favourite sports: soccer and mixed martial arts. Nick is always down for a friendly chat and hopes to give all clients a positive experience at the clinic.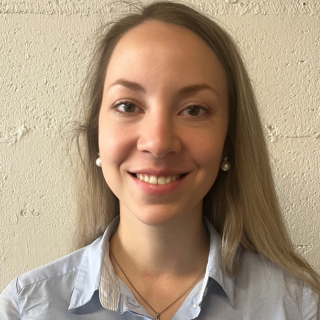 Verona Thomfohrde
Client Relationship Manager
Verona came to Sydney from Germany to live with her partner and start a new chapter in her life. She has a passion for singing, songwriting and learning languages. She also likes to go running, bouldering and doing morning yoga to feel energised. Verona is dedicated to making everyone at our practice feel welcomed and appreciated. She enjoys chatting and getting to know our clients.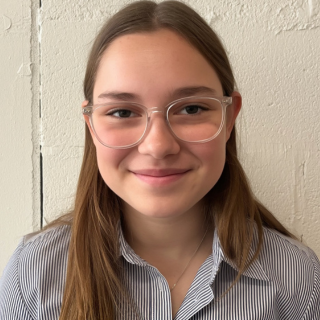 Audrey Marczan
Client Relationship Manager
Meet Audrey, a Marrickville local and student who has a passion for dance, especially tap, and playing the flute. In her free time, she enjoys engaging in various activities such as creating robots, making jewellery, sewing, knitting, crocheting, and baking. As a youth volunteer at Taronga Zoo, she aids guests and staff. Audrey is a friendly individual who happily assists clients with their needs while also enjoying a good chat.